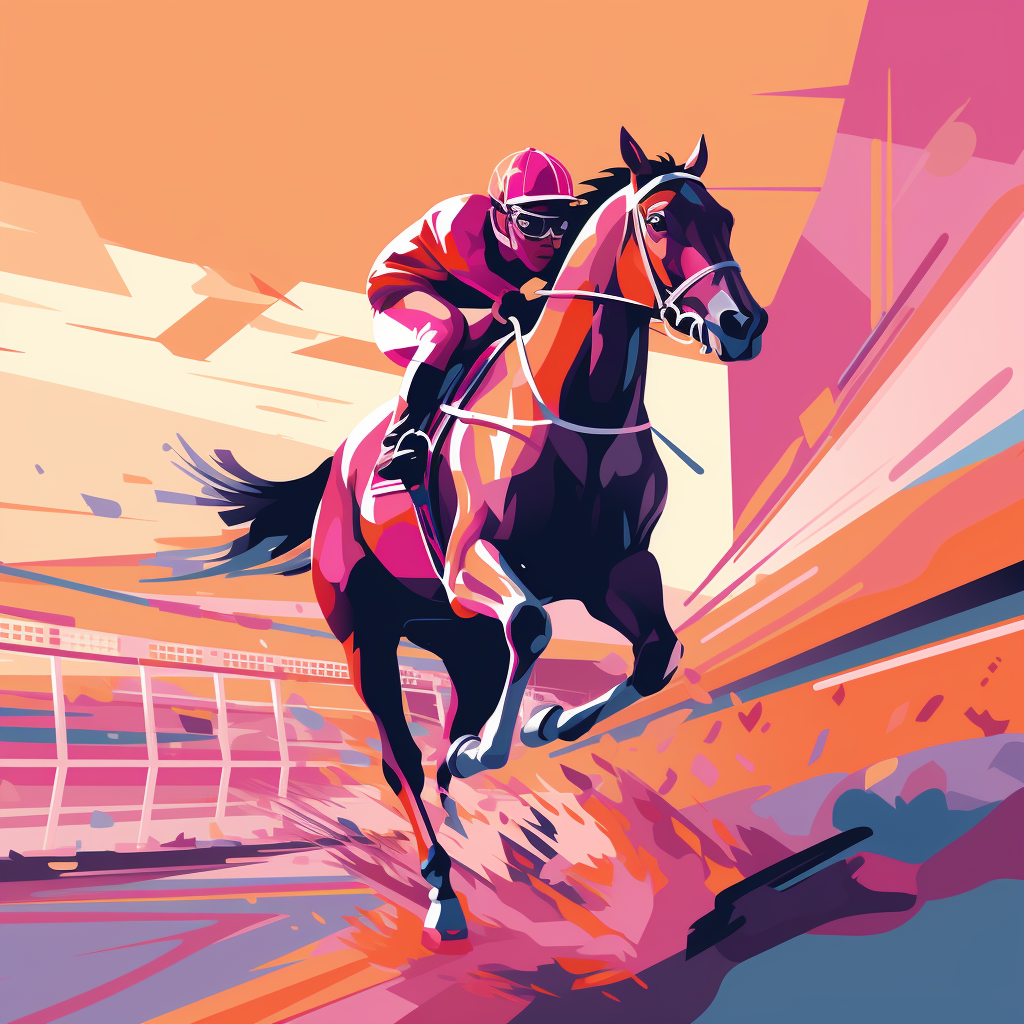 Punters Guide Melbourne Cup 7/11
It's here, one of the most storied races of the year, the Melbourne Cup. Here at Fat Beard Sports we have you covered. Roman Quinn will be boots on the ground at the cup this year, but, he is also expertly curating the Punters Guide for the big day. With that said, let's get to it.
Race 1 – Farley Maribyrnong Plate 1000m
Blake Shinn and Odinson will be looking to rock the house right out of the gate, one of the top rated horses from a top rate stable against a very equal field of runners. Drawn a nice barrier and should be competitive. Admitted is the next best here, drawn on the shoulder of Odinson and due to his neighbours early speed should sit nicely in cover and push late, one to watch. Dublin Down at odds represents some value here, will need some luck but quick enough to be fighting at the end.
Top Pick – Odinson $3.90/$1.40
Next Best – Admitted $3.50/$1.36
Longshot – Dublin Down $11.00/$2.75
---
Race 2 – Furphy Plate 1800m
Lord Vladivostok always needs to be included at big events. Has a history of winning on Melbourne Cup, finds a beatable field with a top jockey in the saddle, hard to beat. Sibaaq and Beau Mertens will make a competitive pairing here, drawn well and has the late speed to challenge here, good value. Mr.Maestro needs to be included here, won two from three jumps second up, and here, seems likely to in the thick of things.
Top Pick – Lord Vladivostok $4.00/$1.45
Next Best – Sibaaq $5.00/$1.70
Longshot – Mr.Maestro $6.50/$2.05
---
Race 3 – TAB Trophy 1800m
Aztec State is going to be very hard to beat here, shown the most upside, has the best sectionals and the better motor. Aztec State is my top rated horse on the day, and the odds reflect why. Warmonger is the next best, drawn well and has a top hoop in the saddle. Expected to be in the placings. Natural Deduction needs to be included at odds, has shown promise and loves big crowds. Expect a good fight here.
Top Pick – Aztec State $2.15/$1.32
Next Best – Warmonger $4.40/$2.15
Longshot – Natural Deduction $11.00/$4.40
---
Race 4 – The Scwheppervescence Plate 1000m
Stanislaus has everything to run for today, drawn well, will have the best line for this track and will likely hold the lead, there are some late swoopers here but this is the fastest horse in the field when not impeded. Wiggum is the next best here, shown a big load of improvement, gets a decent field here and an upgrade in the saddle, ticks a lot of the right boxes today. Capitalisation needs to be included, has good late speed and should have a line over the last furlong, must be included.
Top Pick – Stanislaus $4.60/$1.60
Next Best – Wiggum $9.50/$2.50
Longshot – Capitalisation $13.00/$3.40
---
Race 5 – The Macca's Run 2800m
This race is empty for me, the field is way too open to be interested here.
---
Race 6 – MSS Security Subzero Handicap 1400m
Prince Of Jofra loves this range, has one of the best hoops for this track in Damien Oliver and has drawn a decent enough barrier. Great closing speed, will be right there. The toppy, Love Tap has dropped in class considerably, was a winner second up previously, has standout jockey Blake Shinn onboard and must be included in all exotics. Good value here. Good one at odds here is Kooled, Craig Williams always good for at least one win on cup day at decent odds and this ride will be his best chance to do it. A dark horse here.
Top Pick – Prince Of Jofra $7.00/$2.50
Next Best – Love Tap $7.50/$2.50
Longshot – Kooled $13.00/$3.80
---
Race 7 – The Lexus Melbourne Cup 3200m
I've been waiting for this one for quite some time, and Vauban v Gold Trip in the Melbourne Cup could be a battle for the ages. Vauban is on I have had rated for the cup now for some time and I was so glad when I saw the positive barrier draw. Should have a lovely run in cover throughout and the weight advantage over Gold Trip will be extremely beneficial as Gold Trip finished faster than Vauban. Vauban for me, then Gold Trip, honourable mentions needs to go to Lastotchka and Without A Fight who dropped off for me a bit due to the barrier – this will be my first four that I place today.
Top Pick – Vauban $4.60/$1.90
Next Best – Gold Trip $8.50/$2.40
Longshot – Lastotchka $20.00/$5.75
---
Race 8 – Howden Desirable Stakes 1400m
Commemorative here at short odds needs to be the top pick – shown the most, riding light and has the draw, will be hard to beat. Kimochi is the next best in what rates as a two horse race in a large field. kimochi has a bad draw but the run in to this race has been ultra consistent and will test the speed here. Joliestar has to be included here, Magic Moreira is riding here, did well placing with only test at this range and is well prepped. Must include.
Top Pick – Commemorative $3.30/$1.50
Next Best – Kimochi $4.40/$1.85
Longshot – Joliestar $10.00/$3.25
---
Race 9 – Hong Kong Jockey Club Stakes 1400m
Skew Wiff is my top rated in this race despite the wide draw, the track suits, distance is good and will be finishing fast. Expected to be in the money. La Danseuse Rouge is the next best here, drawn better, will run on speed and if can catch the lead will be very hard to track down. Cardigan Queen is the value horse here, blocked for a run last start and fell out of the money, drawn well here and is looking keen.
Top Pick – Skew Wiff $5.50/$2.15
Next Best – La Danseuse Rouge $4.80/$1.95
Longshot – Cardigan Queen $8.50/$2.80
---
Race 10 – Paramount+ Trophy 1400m
Chorlton Lane is the best of the bunch here. Craig Williams is a notorious jockey for winning the last on Cup day and with a top ride, but of a wide draw but good early speed, should prove hard to beat here. Rise Of The Masses is the next best in this large field. Shown good early speed to overcome the barrier and if the lead is found, will be hard to track down. Lafargue is the best at odds runner here. A talented horse that has rising star Billy Egan in the saddle, needs to be included.
Top Pick – Chorlton Lane $4.20/$1.80
Next Best – Rise Of The Masses $6.50/$2.40
Longshot – Lafargue $7.00/$2.50
---
Quinn's Quintet
Race 3 – Aztec State
Race 7 – Vauban
Race 8 – Commemorative
Race 9 – Skew Wiff
Race 10 – Chorlton Lane
---
*gamble responsibly help is available
*all posted odds were accurate at time of posting – odds sourced from tabtouch.com.au
Remember to like us on Facebook – Twitter – Spotify – TikTok – Instagram