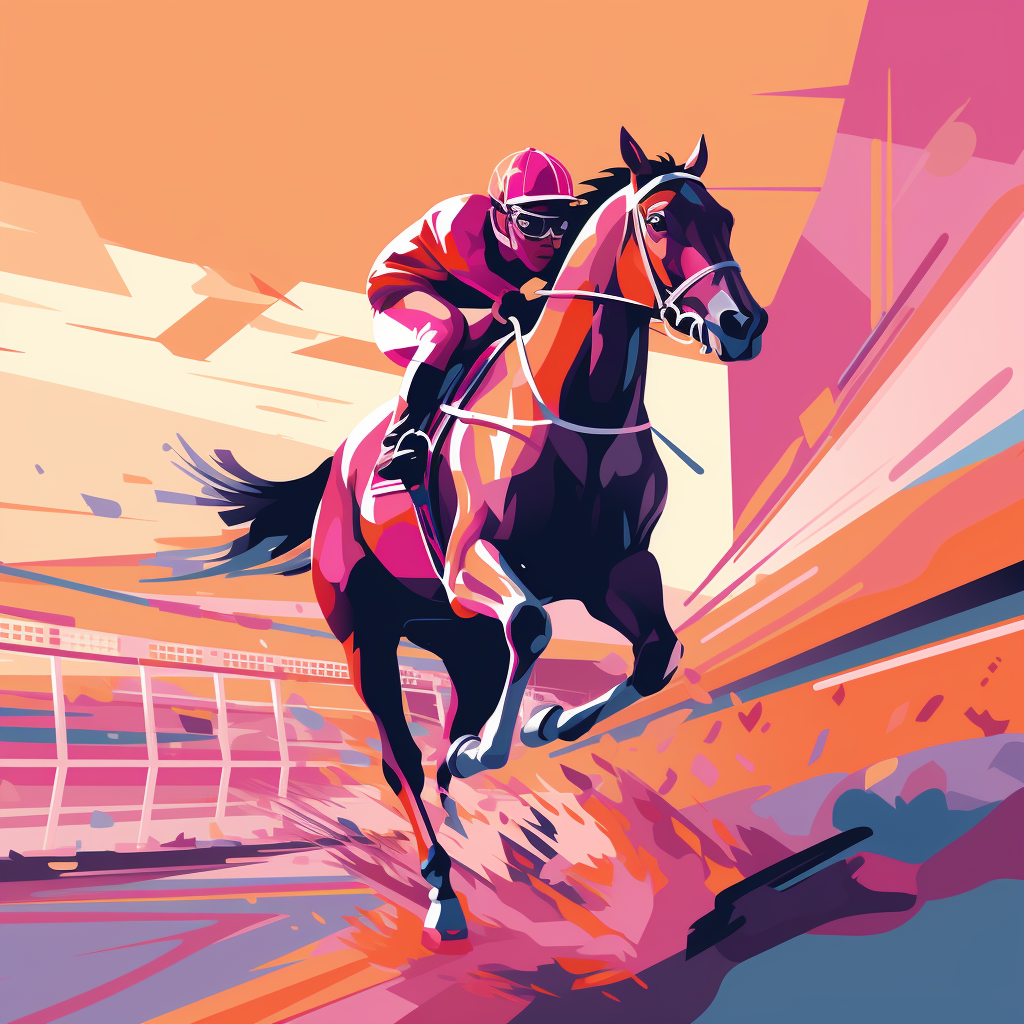 Punters Guide Rosehill 4/11
Many might like to have a guide for the Coolmore racecard today, however the better race card lays in Sydney. The Rosehill meet has some really good horses going around as well as having some noteworthy class droppers that should be competitive. With that said – I am Roman Quinn and lets get to it!
Race 1 TAB Highway Handicap 1200m
Love Shuck is a real good horse in the opening race, last time Jordan Mallyon was on board it was a quick win with an extra kilogram to carry. I expect a similar result here as it will be the speed horse over the last furlong. Tribeca Star can't not be included, short priced favourite, but drawn the carpark. Needs to kick early to be in this race due to how the end of this track plays out. Lyrical Beauty at odds needs to be included, 2 from 2 at t his distance but in much less class. Worse barrier than the favourite, has the talent but will need some luck.
Top Pick – Love Shuck $5.00/$1.85
Next Best – Tribeca Star $2.60/$1.32
Longshot – Lyrical Beauty $10.00/$3.00
Race 2 Canadian Club Handicap 1500m
Peace Officer from across the pond is dropping in class here but coming in under 60kgs is a big positive. Rawiller won on this horse at 1300m two starts back and did so impressively. Drawn awkwardly but is the horse to beat here. Fall For Cindy was unlucky last time out, drew wide and got lost in traffic, drawn better today and if Damian Lane can avoid traffic will be very hard to beat. Hokkaido at odds is a juicy longshot that has every opportunity to get the win here. Draw slightly wide but that suits the back marker here, expected to be amongst it.
Top Pick – Peace Officer $6.50/$2.10
Next Best – Fall For Cindy $3.70/$1.40
Longshot – Hokkaido $16.00/$3.90
Race 3 TAB Handicap 1900m
Peshmegra has a name that will give the race broadcaster nightmares, but, it will also give the punters who don't back it nightmares. One of the quicker runners in the race over the closing two furlongs, drawn well and has Sydney top hoop, Jay Ford in the saddle. Tough to beat. Mountain Guest needs to be included. Highly rated by most, but, could find trouble in this field as it doesn't hold the same closing speed as others. But needs to be included. First Light being ridden by Tommy Berry is in a good place here and should be competitive. A good bit of early speed and can stay the length.
Top Pick – Peshmegra $3.80/$1.45
Next Best – Mountain Guest $3.80/$1.45
Longshot – First Light $7.50/$2.30
Race 4 Chandon Handicap 1200m
Shohei is an excellent horse, my top rated on the day, but not a lot of value in it. I generally don't like taking short odds runners like this but in a short field, multiple apprentices and a true lack of class – it will be very hard to beat this horse that just flies home. There isn't much interest for me in this race past Shohei.
Top Pick – Shohei $2.50/$1.26
Race 5 Toyota Forklifts Handicap 1300m
Overriding has to be the top pick here, it has earnt that with consistency and good sectionals. I have Overriding as the top rated in this race and I expect its odds to shorten by the time this one jumps. Koby Jennings is good enough to get the job done here. Wizard of Oz is the next best here with Sydney super star Kerrin McEvoy in the saddle, won once and placed twice at this range from four jumps and should be right there again. Kelvedon Road needs to be included at odds – has proven itself of late and its only better third up today.
Top Pick – Overriding $2.60/$1.30
Next Best – Wizard Of Oz $6.00/$1.85
Longshot – Kelvedon Road $23.00/$4.80
Race 6 Four Pillars Midway 1500m
Satness has drawn well here, has been competitive without win at this range and has one of the top Sydney hoops in Brock Ryan. Should get a good line and cover throughout and closing sectionals would suggest this horse can get it done. Toesonthenose is the next pick here, Damian Lane will win one today and if it is here it wouldn't be a shock. Competitive with win at the range and has a strong last furlong, real threat. Oakfield Arrow needs to be included here, drawn well and has Kerrin McEvoy in the saddle after his original ride New Republic got scratched. Will be right there.
Top Pick – Satness $9.00/$3.00
Next Best – Toesonthenose $11.00/$3.50
Longshot – Oakfield Arrow $16.00/$4.75
Race 7 Giga Kick Stakes 1300m
Think About It is extremely short and won't be a bet for me because of the negative value to risk – but it should be the one that wins here. Drawn well has much more speed than the rest of the field, only threat is if other horses jump fast and play blocker, but Clipperton is a great jockey who can beat such tactics. Private Eye is the only other horse with speed comparable to the favourite, but again, not interested really. Don't like this race at all.
Top Pick – Think About It $1.85/$1.10
Next Best – Private Eye $3.10/$1.22
Race 8 James Squire Golden Eagle 1500m
Kiwi runner Legarto is a fast finisher and put that on display when winning the Matamata Cup over 1600m. Running three kilo's lighter than last outing and with a good mid barrier draw will get cover and be hard to beat. Ben Melham and the James Cummings trained Pericles have drawn the inside run, should get cover and this horse has proven before with a good inside line is extremely hard to stop. Must include. Strait Acer at big odds needs to be included in all exotics. Proven at the range, has an in-form jockey in Tyler Schiller and likes the track and distance. At such long odds – it is definitely worth thinking about.
Top Pick – Legarto $7.00/$2.50
Next Best – Pericles $12.00/$3.75
Longshot – Strait Acer $34.00/$7.50
Race 9 Rosehill Gold Cup 2000m
Kerrin McEvoy has his best ride of the day late with Canberra Legend, undefeated first up, drawn slightly wide but is one of the better horses in this race. Tough to beat. Shock 'Em Ova needs to be included. Not done worse than second in four runs at this range, drawn slightly wide, but has great closing speed. Should be right there. Craig Williams and Shibli need to be included. The British track worker has been solid at the track and is on a three win streak. Expected to be competitive.
Top Pick – Canberra Legend $2.80/$1.36
Next Best – Shock 'Em Ova $8.00/$2.45
Longshot – Shibli $14.00/$3.75
Race 10 Schweppes Handicap 1100m
The bookend race for the day here the sprinters paradise, and we have some speedsters here. Its only a small field but it will be highly competitive and the favourite here should be the one to beat. Has shown the most of late and has been the fastest in the field over the last furlong by average speeds, expected to win here. Smashing Eagle with Brett Prebble in the saddle is at decent odds and is a fast horse that can keep pace with the favourite, but needs to jump well for that. Beneficio at long odds has shown speed at this range previously and since the spell has yet to do worse than third. Needs to be considered.

Top Pick – Way To The Stars $2.65/$1.30
Next Best – Smashing Eagle $8.00/$2.25
Longshot – Beneficio $23.00/$4.80
---
Quinn;s Quintet
Race 3 – Peshmegra $3.80/$1.45
Race 4 – Shohei $2.45/$1.26
Race 5 – Overriding $2.65/$1.30
Race 8 – Legarto $7.00/$2.50
Race 10 – Way To The Stars $2.65/$1.30
---
*gamble responsibly help is available
*all posted odds were accurate at time of posting – odds sourced from tabtouch.com.au
Remember to like us on Facebook – Twitter – Spotify – TikTok – Instagram