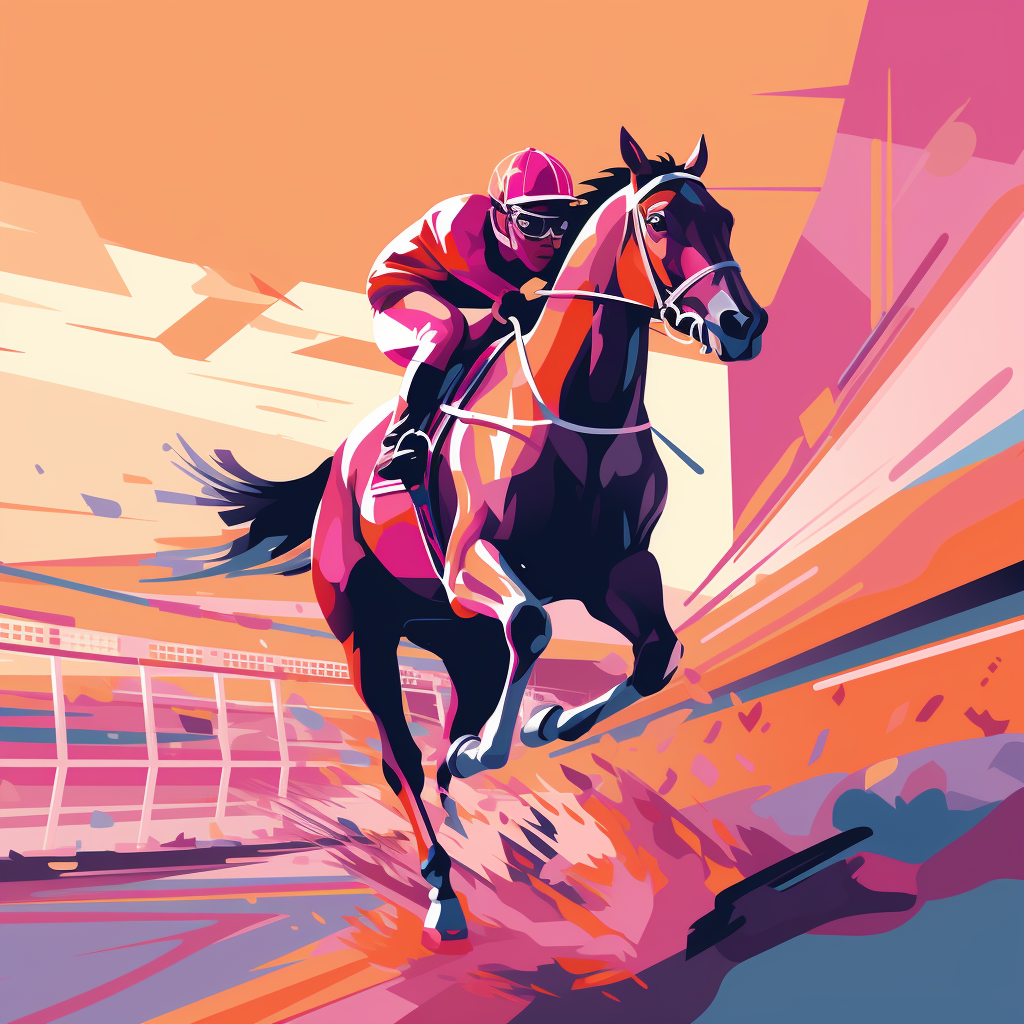 Punters Guide Randwick 28/10
Despite having superior coverage in Melbourne at this time of year, Sydney has quite a few interesting races on its 10 race card that punters could extract some value from. I am Roman Quinn, former strapper and trainer, and this is my first guide here at fatbeardsports.com
Race 1 – Midway Handicap 1100m
The horse.out of New Zealand, Eye Pea Oh ridden by Jason Collett a man in form at Randwick, has a really good closing furlong speed of 0:14 on average which is slightly over that of the competition. Should conditions stay true and the course firm – Eye Peah Oh will be hard to beat. Chief Conductor deserves a mention here with apprentice Anna Roper in the saddle. Arguably the fastest initial speed and if it hits the front early, could prove hard to chase down. Cecil Street Lad is the best of the rest, dropping in grade here and taking a 60kgs handicap for it. Kerrin McEvoy has the ride so, you have the experience for a difficult ride here.
Top Pick – Eye Peah Oh $5.50/$2.10
Nex Best – Chief Conductor $3.30/$1.80
Longshot – Cecil Street Lad $11.00/$3.80
Rac 2 – Catanach's Jewellers Handicap 1200m
Dollar Magic is the one to beat for me here. Riding light, has up and coming hoop Reece Jones in the saddle and drawn a nice inside run. Should have cover throughout and sectional times.add to confidence. Koby Jennings and Sebonack are the next best here. Wide barrier to overcome, but will have the trailing speed here, so long as the front doesn't push too far early will be sweeping late. Wizard Of Oz has some good value if your shopping for double digit horses, has the form and can win at this range and again, Kerrin has the experience to get a horse like this over the line.
Top Pick – Dollar Magic $7.50/$2.40
Next Best – Sebonack $4.80/$1.85
Longshot – Wizard Of Oz $10.00/$3.20
Race 3 – TAB Highway Handicap 1200m
Florino is the top pick here, has great early speed a fantastic barrier draw and the journeyman Aaron Bullock in the saddle. Has shown great speed previously and with a good line won't be beaten here. The Dramatist is one to keep an eye on market movements. Dropping in class here and is one of the talented horses here, in the right setting can win. North Of Eli can't be overlooked. Has a really horrible barrier draw but has shown glimpses of its talent last two starts with a first and a second, jockey is a question mark for this race though.
Top Pick – Florino $3.30/$1.60
Next Best – $12.00/$3.75
Longshot – North Of Eli $10.00/$3.25
Race 4 – E-Group Protective Services Handicap 1600m
The highest rated horse for me in this race is the favourite Sequestered. Adam Hyeronimous is one of the more under valued hoops in Sydney, but, he has the talent to get this horse into the position it needs to win. This race has good closing speed across the board, but, Sequestered has the small edge. Cinque Torri is the next best here, another low value runner but with Joshua Parr in the saddle and a good barrier should be able to get the line and be competitive in the final furlong. British runner Pervade has to be included. Has run well and has the talent, pedigree and jockey to win this race.
Top Pick – Sequestered $2.60/$1.34
Next Best – Cinque Torri $5.00/$1.90
Longshot – Pervade $13.00/$3.60
Race 5 – TAB Brian Crowley Stakes 1200m
Le Parrain is the one to beat here. Ciaron Maher and David Eustace don't have many bad horses, and of that short list, Le Parrain is not on it. Jason Collett is good for a collect and this is arguably his best ride of the day, one to beat. Midnight Opal is undefeated in it's short career and looking for three straight with Koby Jennings in the saddle. Drawn well and if can hold the rail will be a tough competitor. Balkans was unlucky last start when getting blocked for a run and ended up finishing outside the money at seventh. Drawn a midfield barrier and will need to overcome early traffic but, if it can get to the lead, will have every chance.
Top Pick – Le Parrain $6.50/$2.30
Next Best – Midnight Opal $10.00/$2.90
Longshot – Balkans $9.50/$2.80
Race 6 – Toyota Forklifts Craven Plate 1800m
This is a really bad race that I have no interest in. So there will be no picks from me.
Race 7 – Moet & Chandon Spring Champions Stakes 2000m
Tom Kitten looks too hard to beat here, Hyeronimous has the ride, drawn the rail and should be able to push to the lead and hold it. Did so last win and kicked strong last 300 metres. Hard to beat. Raf Attack is the next best from the group, has shown promise at the range and is a step above this field. Could breakthrough here. Medatsu is the best from the rest here, proven at the range, has a good Sydney hoop on Josh Parr on board but may find the talent in this field tough – has a chance.
Top Pick – Tom Kitten $2.60/$1.35
Next Best – Raf Attack $6.50/$2.20
Longshot – Medatsu $23.00/$5.25
Race 8 – The Invitation 1400m
Kerrin McEvoy has his best ride of the day here in Espiona. Winner four times from this range, gets the Sydney experience of McEvoy and drawn wide, but wide barrier suits for the mid marker. Hard to beat. Roots has drawn a nice barrier and has another experienced Sydney hoop in Tommy Berry on board. With the good barrier should hit the line hard, with a lead will be hard to track down. Ausbred Flirt presents value at long odds, has won at this range, drawn well and has good closing speed. Could be a late challenger.
Top Pick – Espiona $3.30/$1.45
Next Best – Roots $8.00/$2.65
Longshot – Ausbred Flirt $23.00/$5.50
Race 9 – Cincotta Chemist Callander-Presnell 1600m
Ostraka is a great value horse here, at double digits and a proven winner and has quality Queensland jockey Ryan Maloney on board. Drawn a nice mid barrier and will be right in the mix. Can't not include the super short favourite Arctic Glamour. McEvoy has the ride, drawn the rail and should shoot to the front early and hold cover. Expected to be the one to beat, but is raw. The Little Pumper has drawn wide but has been successful (not a winner) around this range and looking to make the step up here with Hyeronimous in the saddle. Good closing speed and could challenge. One to include.
Top Pick – Ostraka $14.00/$3.60
Next Best – Arctic Glamour $2.05/$1.20
Longshot – The Little Pumper $19.00/$4.40
Race 10 – National Jockeys Trust Handicap 1400m
Felix Majestic is another ride for Jason Collett that will be right in the mix here. Drawn a nice mid barrier and should have cover throughout. One of the best closing furlongs in the field. One to beat. New Zealander Fall For Cindy is one of the better horses in this race, slightly above it's pay grade but has the talent to overcome it. Jockey is a question mark in Tom Sherry, but, the horse has the talent. Portray is the best from the rest, drawn well on the inside and should push forward early earning cover. Tommy Berry is very good statistically in the last in Sydney, expected to be amongst it again here.
Top Pick – Felix Majestic $5.00/$1.70
Next Best – Fall For Cindy $4.80/$1.65
Longshot – Portray $10.00/$2.70
---
Quinn's Quintet
Race 3 – Florino
Race 4 – Sequestered
Race 5 – Le Parrain
Race 8 – Espiona
Race 10 – Felix Majestic
---
*gamble responsibly help is available
*all posted odds were accurate at time of posting – odds sourced from tabtouch.com.au
Remember to like us on Facebook – Twitter – Spotify – TikTok – Instagram